I would really like to avoid the usual boring CV/resume and write something which is not just stating facts like; I was born in 1954
in London to an Irish father and English mother, that I was brought up in Crewe in the north of England where I went to Crewe Grammar School. Facts like my finishing the 6th form or that I can't remember when I started to play golf because I can't remember not playing, or that I was the Captain of the school golf team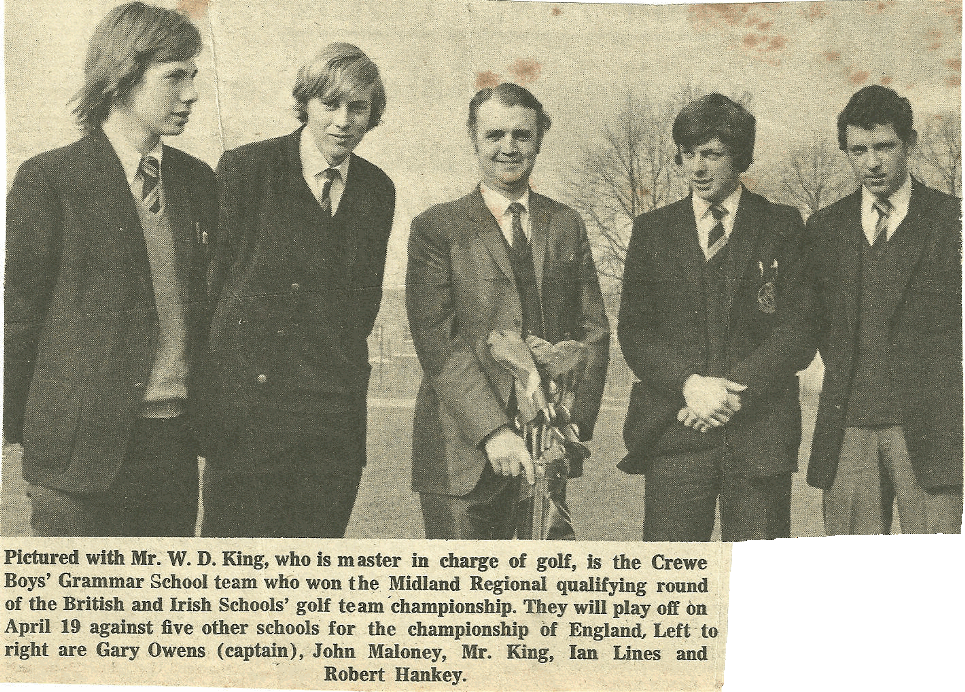 and Junior Captain of Crewe Golf Club, or that my father was the President of Crewe Golf Club don't seem to have much significance today. And what should I say about my Irish family who are nearly all golfers, or the fact that I was taught the game by father and his brother Jacky?
Anyway between one thing and another after a wonderful experience as a junior in England I hardly touched a club from the ages of 19 to 29 years old, in the meantime I had moved to Ticino in southern Switzerland where in 1983 I became a member of Ascona Golf Club. Maybe someone still remembers a small art gallery in the old town of Locarno? Or the Galleria Owens in Lugano? Anybody go to any concerts organised by OGGImusica? Well that was me. Besides these initiatives I'm sure there are those who remember me playing as a member of Ascona, I had for many years a 2 handicap and won many events including the Swiss Club Championship in 1984. I had 10 marvellous years where not only did I fall in love with golf again but I also fell in love with the golf course in Ascona. I can of nothing better than to sit on the terrace at Ascona Golf after playing 18 holes on a summer evening.
Even though my life had many satisfactions, working with art and music to then go and play golf on the weekends is not such a terrible life, but something inside me told me that I had the potential to be a really good golf teacher. I was not just attracted to the lifestyle of a professional golfer but I felt that I had something to give back to this game and that I had the necessary background and culture to do so. Thanks to the committee of Ascona and in particular to the then President, Avv. Aldo Allidi, at the age of 39 I started on a new adventure.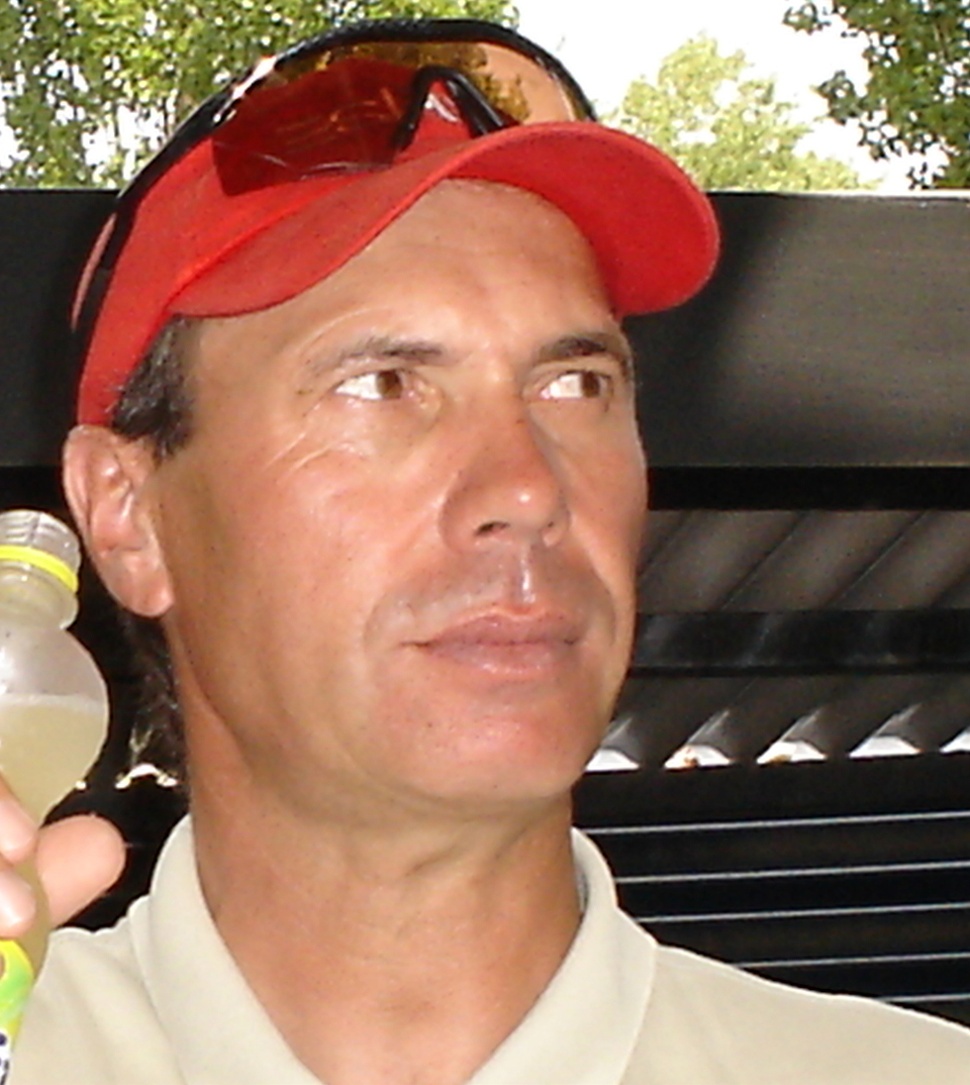 And I was right. They were indeed incredible years that I spent teaching golf in Ascona. I had immediate success becoming the junior coach for southern Switzerland, the junior coach in Ascona, my lesson book was full and many students not only became friends but almost family. Playing golf as a professional was amazing, I got to make so many new friends, I played in Challenge Tour events with the likes of Thomas Bjorn, I travelled extensively, once more golf had given me indescribable experiences and emotions.
But like all things, good and bad, one day they come to an end and the conditions in Ascona changed in a way that I felt it was time to move on and I left Ascona at the end of 2003, and although I was guest Pro there through 2006, 2008 and 2009 my relationship with Ascona is practically over .
So in 2004 I set myself up as an independent professional golfer, but my life took a 360° turn when I met my wife the artist Marinella and with her we had a small family, a son and a daughter. So my ambitions to go and play on the European Seniors Tour faded as I saw my real future in this family. Irini, our 15 year old daughter, has caddied for me on several occasions is now learning the game, the less I talk about Nico the better because I am a very proud father, and what should I say about the woman who gave me all this?
In these years I remained in Ticino and worked as a teacher at the Public School of golf in Locarno and the Swiss Centre for Youth Sports in Tenero, besides working in Ascona.
I have never stopped trying to improve my golf, working out in a gym with a personal trainer, having an Alexander technique teacher, did Feldenkrais programmes, and even if I've had golfer's elbow, broke my left hand and I'm getting old, So my greatest achievement in golf came in 2011 winning the qualifier for the British Seniors Open in Burhill in England. I played in a Major! The Seniors Open at Walton Heath surrounded by the living legends of golf, playing the practise round with Ian Woosnam and a few holes with Barry Lane. During the competition Tom Watson was a few flights behind and playing a shot with him watching was quite an emotion, didn't pass the cut but I'm doing everything in my power to get back there.
In 2009 we moved to the capital of Ticino, Bellinzona, and continued to train on the driving range of another local golf course called Losone which like Ascona is about a 30 minute car drive. So I thought "how come there is nothing for golfers in Bellinzona?" It is with this thought in mind that in 2012 we opened an indoor golf centre with two golf simulators in the centre of town.
This not only gives me the chance to train but I've also started the Gary Owens Golf Academy so that I can also give lessons. Building on the success of the indoor we are now in contact with golf clubs so we can organise golf days, Golf Clinics, and give lessons outdoors. At the moment we have special arrangements with Golf Club Toscana, Circolo di Golf Villa D'Este and are in the process of contacting a golf resort on a beautiful Caribbean island.
Gary Owens PGA